A Love of Learning Starts at MPP
A ministry of Morningside Presbyterian Church, Morningside Presbyterian Preschool (MPP) is a half-day preschool located in the heart of Atlanta serving children ages 15-months to Pre-K. MPP believes in inclusivity, welcoming students, families, and teachers of all faiths, ethnicities, and backgrounds to its diverse community. Through a developmental philosophy of learning-through-play, MPP celebrates what it means to be a child while following an established, age-appropriate curriculum to introduce and enrich the skills needed to succeed in Kindergarten and beyond. MPP students explore the world around them through indoor and outdoor programs, incorporating music, art, science, math, literature, and cultural experiences, to create a solid foundation for a lifelong love of learning.
WHAT PARENTS HAVE TO SAY
Setting Children Up For Academic Success
"My son is really learning the skills he needs through movement and play at MPP. He may think that playing with shaving cream, dancing and singing, going on nature walks, and arts and crafts are fun. However, I see growth in his ability to socialize with friends, his fine motor skills, and his ability to attend and logically think. I know MPP is setting him up for academic success."
(15-months by September 1st)
TODDLERS
Little ones express
their newfound power
of mobility as teachers
gently guide them to
problem solve and
communicate with
the world around them.
(2-years old by September 1st)
TWOS
MPP embraces the
energy of a
two-year-old and
provides engaging activities
that promote exploration,
learning, and discovery.
(3-years old by September 1st)
THREES
The excitement of
having mastered language
is met with further
sharpening motor skills.
Students are introduced
to writing, reading, and
memorization.
(4-years old by September 1st)
PRE-K
Students continue to
fine-tune motor skills
and engage in more
discovery, to grow
individual confidence,
excitement for learning,
and readiness for
Kindergarten.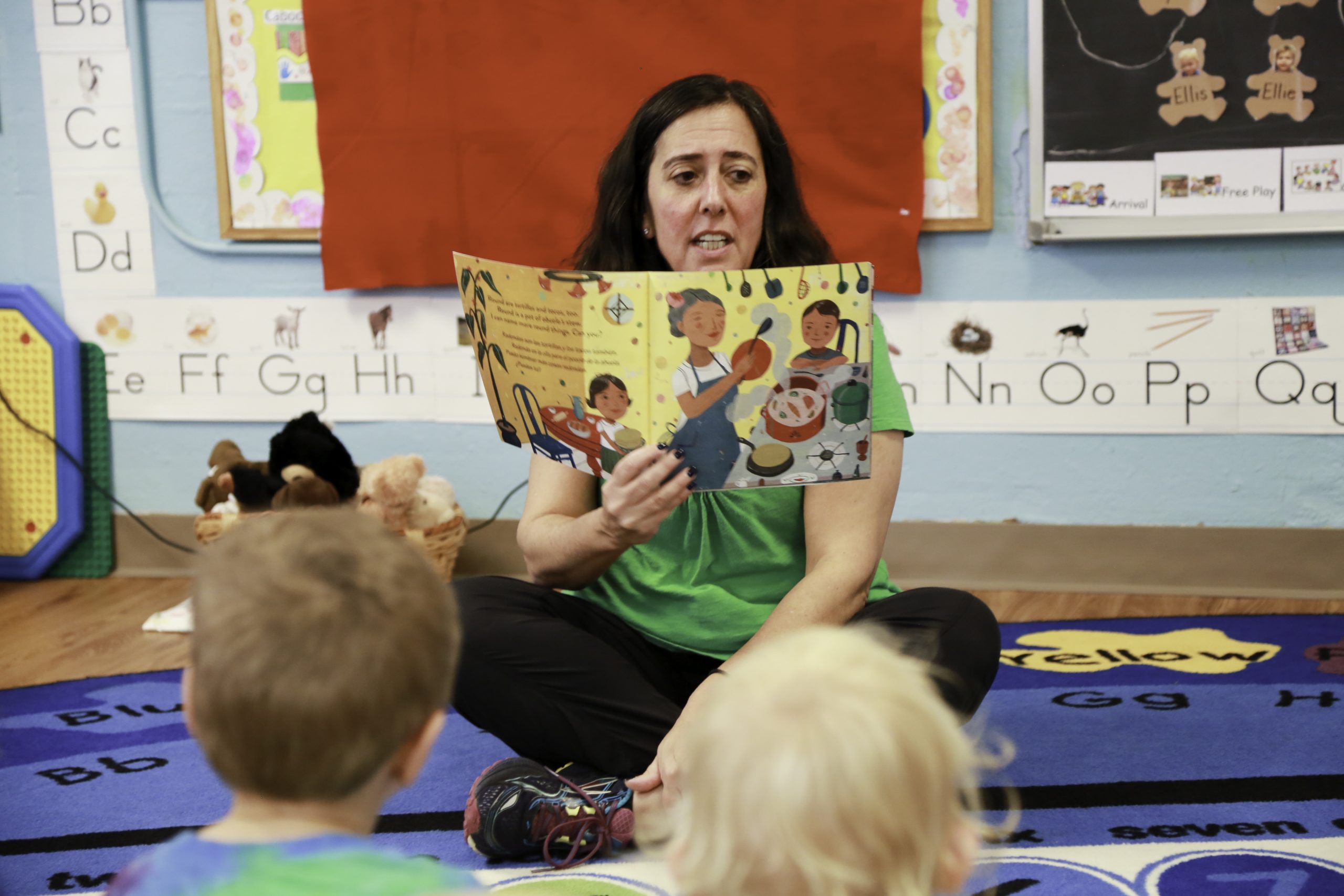 CULTIVATING CURIOSITY IN ALL STUDENTS
MUSICAL PROGRAMS
We welcome a variety of musical guests to supplement the music heard in the classroom each day.
MOVEMENT
Each Friday students participate in Playball, an age-appropriate movement program led by visiting coaches.
MULTICULTURAL LEARNING
We celebrate different cultures and explore the diverse world around us through special guests and performances.